People You Should Know: Dr. Thomas Rosburg
IAA would like to help you get to know some of the important people involved in Iowa forestry. The "People You Should Know" feature highlights a person we think you should know if you are interested in the trees of Iowa.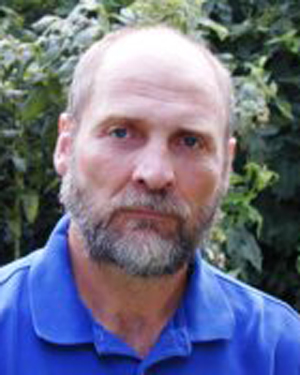 Department of Biology at Drake University
Dr. Rosburg has been a faculty member in the Department of Biology at Drake University since 1996. He has a PhD in Ecology and Evolutionary Biology from Iowa State University. A Masters in Plant Ecology and a Bachelor of Science in Fish and Wildlife Biology were also attained at Iowa State. Early in his career, he worked as a wildlife biologist for the Bureau of Land Management (Wyoming), the Fish and Wildlife Service (Colorado) and the Iowa Department of Natural Resources. Dr. Rosburg grew up on a farm in western Iowa and was self-employed in sustainable agriculture from 1981 to 1986.
Dr. Rosburg teaches numerous courses in ecology, limnology, botany, biological research and statistics, natural history and nature photography and regularly incorporates field trips in his classes to enhance learning opportunities. He frequently teaches summer courses at Iowa Lakeside Laboratory located near Spirit Lake, Iowa, and serves as the Drake Campus Coordinator for Iowa Lakeside Lab. The lab offers a wide range of field courses that are available to Drake students. Dr. Rosburg's research includes an array of topics within plant ecology, most notably studies aimed towards understanding the factors that affect the species composition and structure of plant communities in prairie, forest and wetland ecosystems. He has a Collaborator Faculty appointment with Iowa State University and has served on the program committee for four ISU graduate students, providing expertise in prairie and plant ecology.
Dr. Rosburg has served as a mentor for over 50 Drake students in their undergraduate thesis research or independent studies. In his academic career, he has acquired over $1,418,000 in grant awards for over 80 different projects. He has produced over 100 scientific papers, reports and books, and has given over 120 invited lectures and conference presentations, many with Drake undergraduates as coauthors. Dr. Rosburg receives many requests to give presentations and lead field trips for community groups or clubs, and has made over 230 such presentations on a wide range of nature topics. He has published over 275 photographs in books, magazines, calendars and reports.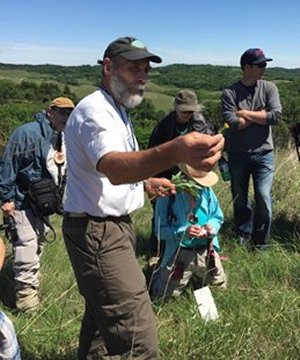 Dr. Rosburg has served Drake in several capacities, most notably as Director of Environmental Science and Policy, Chair of the Biology Department, Chair of the Arts and Science Promotion and Tenure Committee, Curator of the Drake Herbarium and Adviser for the Drake Environmental Action League and the Drake Outdoor Leadership Club. He established the Drake Prairie Rescue and Restoration Program in 2003, which receives external funding to conduct prairie management using Drake students as interns.
The program has provided hands-on experience in prairie ecology for over 150 students and helped save prairies and savannas on over 50 sites across Iowa. In 2004 he received Iowa's premier environmental honor, the Governor's Environmental Excellence Award for Habitat Restoration.
Dr. Rosburg has served as President of the Iowa Academy of Science and on the Board of Directors for The Nature Conservancy, as well as an adviser or member on many conservation and science-oriented committees. Some of the more notable awards received include the Stalnaker Lecturer, Troyer Research Fellow, Olav Smedal Conservation Award, Sierra Club Environmental Educator Award, Loess Hills Prairie Seminar Award for Outstanding Leadership and Education, Prairie Advocate Award, Governor's Iowa Environmental Excellence Award, Loess Hills Preservation Society Special Recognition Award, Fellow Status in the Iowa Academy of Science, and Iowa Chapter of The Nature Conservancy Distinguished Service Award.
Dr. Rosburg lives on a small farm, where he and his wife practice self-sufficient living raising livestock, fruits and vegetables. He has three children and one grandchild. His hobbies include camping, backpacking, climbing, running, nature photography, reading and watching the Packers.
Field Guides:
Runkel, S.T. and D.M. Roosa (authors), T.R. Rosburg (photography and additional text), A. van der Valk

  (foreword). 2014. Wildflowers and other Plants of Iowa Wetlands. University of Iowa Press, Iowa City, IA.

Rosburg, T.R. 2012. Trees in Your Pocket: A Guide to the Deciduous Trees of the Upper Midwest. University of 

    Iowa Press, Iowa City, IA. 

Runkel, S.T. and D.M. Roosa (authors), T.R. Rosburg (photography), J.M. Madson (foreword). 2009. Wildflowers of the Tallgrass Prairie – The Upper Midwest. University of Iowa Press, Iowa City, IA.