People You Should Know: Paul Tauke
IAA would like to help you get to know some of the important people involved in Iowa forestry. The "People You Should Know" feature highlights a person we think you should know if you are interested in the trees of Iowa.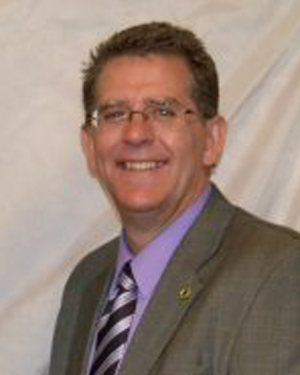 Forestry Bureau Chief at the Iowa DNR
Paul Tauke is the Forestry Bureau Chief at the Iowa DNR. The Forestry Bureau assists with all types of forestry needs from private land, public land, urban, fire and forest health.
1) How long have you been involved with trees?
I have been involved with trees since I was a kid. I grew up on a farm in western Dubuque County and spent many hours wandering through the woods. Those frequent woods walks helped me to develop an appreciation for the diversity of forest ecosystems and the aesthetic and spiritual values of those systems. I also learned of the value of Iowa's woodlands through the occasional timber sale, the cutting of lumber from our trees, and from many hours of firewood cutting.
2) Why did you choose the tree industry as a career path? 
My decision to go into a career in forestry was motivated by my love of woodlands and the desire to not be cooped up in an office all day every day.
3) What was your first job in forestry? 
My first paying forestry job was working as a summer intern for the Waterloo Forestry Department. My first full time permanent position was working as a Service Forester for the Oklahoma Department of Agriculture, Forestry Division.
4) What is something you think everybody involved with trees should know? 
Tree people should always keep in mind that not everyone shares our appreciation and understanding of the benefits that trees provide. We need to continually be actively engaging the public and other natural resource professionals about the these benefits and we need to tailor our message to the audience. The relatively recent research connecting trees and green landscapes to human health is something that all tree people should be aware of and should be following closely. If this research can be replicated and proves credible; it could be a great vehicle for expanding the public investment in trees and forestry.
5) What is one piece of forestry related gear or equipment you think is essential for your job? 
A ten factor prism, a central hardwood stocking guide, and a questioning mind. If a have to pick between the three, I choose a questioning mind.
6) What is your favorite tree or, what tree would you like to see planted more often?
Black Walnut growing on Fayette soil.
Paul Tauke works for the Iowa Department of Natural Resources in the Forestry Bureau
515-242-6898 (O) 515-249-1584 (C)
502 East 9th Street | Des Moines, IA 50069
paul.tauke@dnr.iowa.gov